Drive Innovations for Commercial Vehicles
Kinetics Drive Solutions' designs contribute to the success of equipment manufacturers designing advanced vehicles for sustainability, performance, value and durability.  Our drive solutions take advantage of hydro-mechanical or electro-mechanical devices combined with intelligent electronic management of mechanical components for off or on highway and industrial applications. Kinetics Drive Solutions' drive systems provide significant advantages over conventional mechanical systems by delivering increased traction, speed, efficiency, and fuel economy, while reducing failure rates and total cost of ownership.
On-Highway
The big challenge today in the transportation industry is to find technology that can reduce emissions and improve fuel economy. Kinetics Drive Solutions provides transmissions for light, medium and heavy equipment – including electric-hybrid engines. Our solutions address applications which demand a variable speed control ranging from crawling uphill at low speeds to maximum highway speeds. Kinetics Drive Solutions' infinitely variable transmission technology (IVT) is not limited to engine type and offers the same benefits in combination with gas, diesel or hybrid engines. When combined with advanced engines and hybrid drivelines, Kinetics Drive Solutions IVTs significantly increase fuel economy.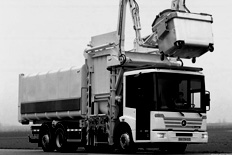 Our designers have worked with companies designing hybrid electric vehicle systems for commercial vehicles. We have developed and are currently supplying transmissions that work in conjunction with hybrid electric motors in Class 4 and Class 5 vehicles.
Off-Highway
With operating budgets shrinking, and Environmental Protection Agency requirements strengthening, commercial original equipment manufacturers (OEMs) are looking for ways to take advantage of technologies that improve performance while reducing emissions, as well as life cycle and operating costs. Kinetics Drive Solutions has worked closely with leading engine manufacturers to ensure optimal mobility for various off-highway vehicles. We have developed transmissions for specialized off-highway vehicles covering a power range of 20 to 600 Horse Power.
 
Our engineers design drive systems with future technology in mind and are currently developing transmissions for vehicles based on proven sub-assemblies, with the help of computer aided design and finite element analysis calculations together with innovative ideas and the latest technical expertise.


Advantages for
Commercial Vehicles